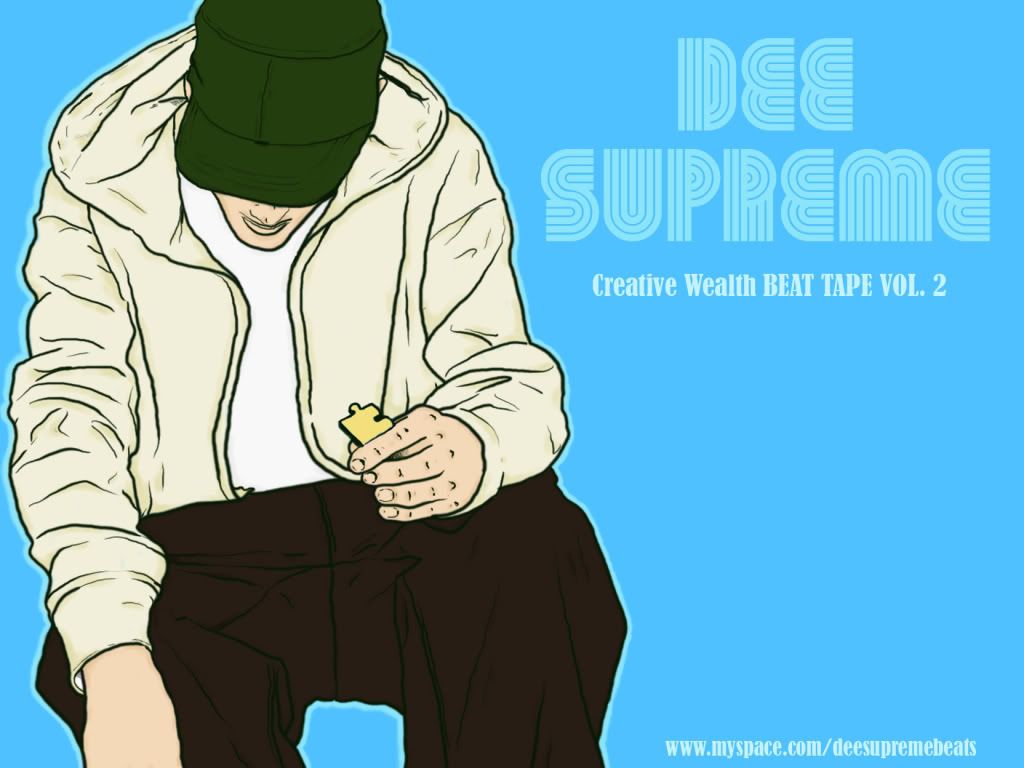 Hey heyyy !
Im sorry that ive been only lurking around and not really participating in the discussions... but ive been really busy with school & work and this beat tape project...
I thought to give you a heads up about my new beat tape that i have been doing for about 6 months now, struggling to find time for the recording and mixing...
i got it finished earlier today, and because im not making this music for myself only i thought to share the link and see what you thing about the beats i recorded
all the beats are selected from the beats ive made between late 2007 to this day (December 2008)
the styles of the beats is kinda diverse, there is some real laid-back kind of beats and then some more dancable and experimental stuff
the file is big, the estimated running time is about an hour...
by the way the mixdown and mastering of the whole beat tape is quick and basic, sorry about that... you need to "turn it up a little louder !!!!" (R.I.P J Dilla)
anyways i made this for the people to hear and there it is
i hope you enjoy the beat tape !
ps. the feedback is always warmly welcome !
the beat tape is here:
Rapid Share:
http://rapidshare.com/files/175871897/DeeSupreme_-_Creative_Wealth_BEAT_TAPE_VOL._2.zip.html
Mediafire:
http://www.mediafire.com/?sharekey=c576c04de107c78a91b20cc0d07ba4d257a982a461937828
Dee
http://www.myspace.com/deesupremebeats