GLOWLIKETHIS is proud to announce THE RE ROUTE?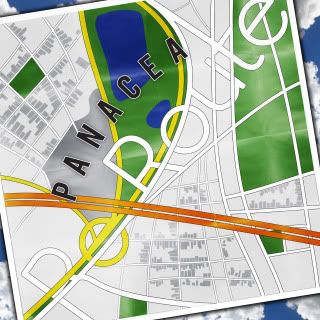 Panacea?s celebrated 2007 album, THE SCENIC ROUTE (HHC's #1 Hip Hop album for 2007), has been re-imagined in its entirety by some of indie Hip Hop?s top producers. It will be released on January 20, 2009, DIGITAL ONLY, from iTunes, Napster, Amazon, and all other legit online digital music stores.
Here?s the complete tracklisting (with producers)?
1) The Scenic Route (Doug Life Remix)
2) Flashback to Stardom (DJ Spinna Remix)
3) Pops Said (Nicolay Remix)
4) Epiphany (DJ Nu-Mark Remix)
5) Between Earth and Sky (Joe Beats Remix)
6) Bubble (Stoerok Remix)
7) Square 1 (Cool Calm Pete Remix)
8 ) Blue Ice (Mekalek Remix)
9) Walk in the Park (Damu The Fudgemunk Remix)
10) Aim High (Newman Remix)
11) Katana (Aeon Remix)
12) One Shine (K-Murdock?s Arturian Remix)
iTunes and Amazon will each also have a bonus track for those who buy the whole album. One will have ?Starlite (K-Murdock Remix)? and one will have ?The Missing (featuring Alona)?.
Along with the great list of producers putting remixes on here the album was mastered by Thes One.
you can check out the ill remix by Damu The Fudgemunk's (Y Society / Panacea)
here