As y'all might know I'm not usually one to plug new releases too much, but I thought I'd make an exception for this one:
I hope at least some of you are already familiar with Hip Hop producer George Fields from Dorset, England and/or Emcee/producer Glad2Mecha of Glendale, Arizona?
For those who aren't, George Fields released his acclaimed debut LP 'From The Sticks' back in 2012
Not only did he re-work a familiar drum break and sample on the track 'Day At The Fair' being a fan of the P, he even gave Thes (one of his favorite producers) one of his FTS test pressings when him and Double rolled through George's hometown touring the UK.
Glad2Mecha has several very nice releases out at this point, including 2012's 'Hello' with ILL Treats, last year's 'Collecting Dust' with Kista
as well as two volumes of 'The Jazzo Street Sessions', all of which I highly recommend.
Anyway, George and Glad2 teamed up a while back and recorded 'Glad To Meet You' (with additional vocals by Realistic, Triple C, John Robinson, Doam Peace of DXA, Alildab, and AG of D.I.T.C)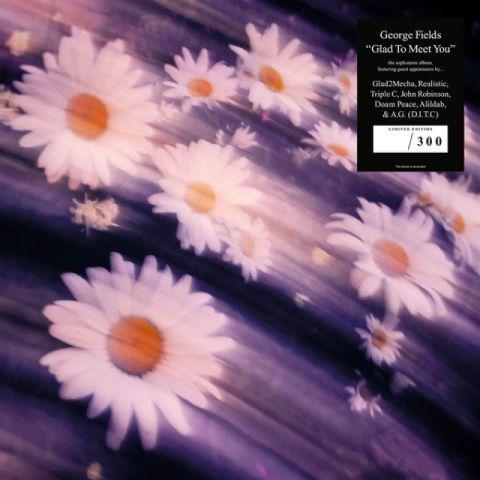 Vinyl and cassettes are available for preorder now, so don't sleep, people.