The Hardest working man and the Godfather of soul is now resting.
The first 45 I obtained was Funky President & Cold blooded on the polydor lable and some of the first funk and Soul tunes to grace my ears came from his soulful screams and demands that Fred Take him Higher. Thanks you James, even till the end you were still doin' what you loved. With all these great soul and funk artist getting older we must appreciate them while there here, so support them and let them know the youth loves them too.
RIP JAMES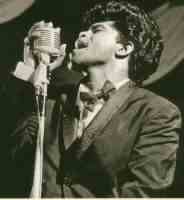 Here are some Great proformances.