Title says it all!
I'm sure a lot of you, like me, would support Tha P by buying some dope gear.
Unfortunately there really is none. Not sure why.
So I took the liberty to create the one! THE ONLY! Unofficial t-shirt contest thread.
I know a lot of you are very creative and talented and
this is your chance to prove it.
Maybe...
just maybe
, with enough interest and support someones design could be endorsed by PUTS themselves. WHO KNOWS?
Below is a blank tee pic and my entry. Let's get it started!
Basic blank tee pallet
My entry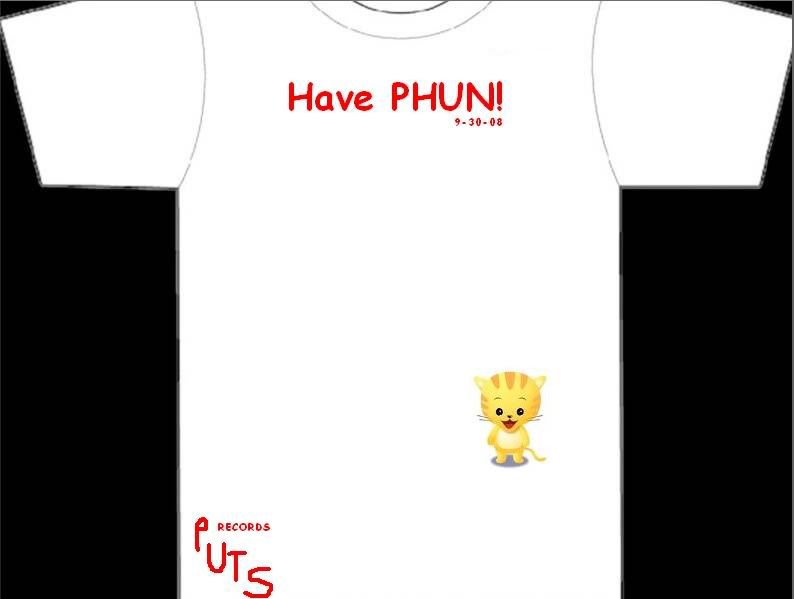 As stated above SOME of us are talented. Me, not so much.
The back of my shirt would have "...but don't get (insert carried away logo with release date here)" and a pic of a sleeping/zoned cat.
So what do you think? Have FUN with it guys! May the best T win!